Each month in our new Release Notes update, we will share what's new with OptimizePress so you can be sure you don't miss new features and improvements. You'll also get a sneak peek at what's coming soon.
Many of you would have already been using our latest version so this post will dive a little deeper into showing you some ways you can use these new features to your advantage.
And, we have examples of sites using them.

So let's waste no time and say just two words!
Exit Popup!
This is how happy our team were when they heard those two words 😂 🤣 😂 🤣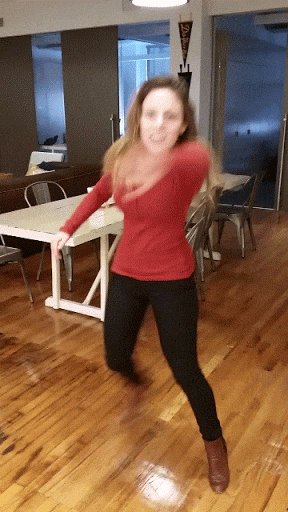 (Happy Extremely Happy Person)
Remember you can get a full update and changelog inside the members hub.

I said this last month and I'll say it again. A HUGE THANKS to those of you who publicly share your appreciation. It makes the entire team feel valued!
Table of contents
What's New In OptimizePress 🎉

Exit IntentEverwebinar Integration
Video BackgroundsIntegrations RefreshMembership Content DescriptionsColour Picker Favourites
Features Coming Soon 🎉
OptimizeCheckouts Update
Webinar Thank You Elements
Sticky Sections & Rows

What's New In OptimizePress 🎉

Exit Intent Popups
So the good old exit intent (exit popup) is back!! And our team is still dancing.
Yes, it was in OP2 and now it's here in all it's glory in OptimizePress 3.0. You will always hear people saying how annoying these exit popups are but damn they work well.
People don't see the benefit of the exit pop-up until they install it on their site and in most cases it's usually like "WOW, why didn't install this earlier."
To use the Exit intent simply open your Overlay to make edits.
In the sidebar go to Delay & Animation > Choose your preferred Animation style and choose Exit Intent as the Trigger Event.
Next under "Don't show PopOverlay again for" you set the number of days.
0 = will show every time the mouse pointer leaves the screen and your visitors will be like 😡
3 Days is a good recommended time and won't annoy people too much and your visitors will be like 😃
Perform Action on Devices – In simple terms, we can't trigger exit pops on a mobile device but you can turn on a delay for the Overlay but it will also work as the Exit Intent.
While on my daily search for web examples I easily found a few sites using full-screen exit intent, it's a popular marketing strategy as it is highly effective.

The first was from storybrand.com offering a daily business tip.
Another from RightMessage.
Another from Brian Dean at Backlinko.com
All of these designs of popovers can be easily replicated in the OptimizePress editor.

Deep Everwebinar Integration (with Dynamic Timezone & Date)
We're proud to announce that we've developed another industry first – with our latest webinar platform integration – Everwebinar.com
Everwebinar is an automated webinar software solution that allows you to run automated (like live) webinars that use chat simulators and dynamic attendee display.
Everwebinar gives you a hands-off approach to webinar marketing. It has a host of features for creating automated webinars and it integrates tightly with its big brother WebinarJam.
What makes this integration special?
With every new feature (that includes integrations) that we develop, we're always looking for ways to optimize your conversion processes, to give you the best results.
When researching Everwebinar integrations, we noticed a few sites had custom coded their own forms with dynamic timezone and date/time select fields. This means a visitor can see their timezone selected, and select the next webinar available (or see a range of dates/times to choose from).
This option boosts conversions as it means your visitor has more chance of finding the most suitable time for them to watch your webinar – meaning better attendance and conversion rates.
An example of an automated webinar popup from Consulting.com
We know that hiring a developer to build this yourself (at a cost of hundreds or thousands of dollars) is not something most of our customers can do – so we have built our own version of this and baked it into our Everwebinar integration.
With our page-builder first – we've created a custom integration that allows you to show dropdown select fields for timezone and date/time so your visitor can choose the perfect webinar time to suit them (you would need to setup these recurring times in Everwebinar first).
An Everwebinar integrated form inside OptimizePress
Evergreen or automated webinars are a fantastic way to leverage your time and increase conversions across your business. This integration will give you the ability to easily drop in fully integrated forms onto your OptimizePress pages, and even format & style them to fit your branding and website.
Video Backgrounds
So this is a pretty big feature. Again something that was in OP2 and now available to everyone in OP3. Video backgrounds can add a rich media experience to your site.
Videos can be used to show clips from events, people talking to camera, clips from conferences or even yourself on stage.
When using these backgrounds the videos work best when they are closely related to the content of the page or your niche.
Here are some examples of niches and the types of video backgrounds you could make:Motivational speaker – On stage talking to an audience.
Fitness Instructor – Training a client in your gym.
Dentist – Tour of your dental practice / speaking with patients.
Wedding Planner – A clip from a wedding you planned recently.
Real Estate Agent – You showing someone a house, your offices and team.
Yoga Teacher – Teaching a class or doing a routine to camera.

Here's how you setup your Video Background in OptimizePress.

Choose the Section where you want the video to appear. Click the background icon and you will see a Video option.
Important

Video backgrounds are designed to work in Sections only. They do not work in Rows or Columns.
You can choose between YouTube, Vimeo, Wistia and Custom Embed Code.

Once you enter your video url or code it will appear instantly and begin playing.
Here's an example from businessmadesimple.com
Also, check out Storybrand.com mentioned earlier for another good example of their event promo being played.

Feature Tip

Use videos that show your product or service in action. Show people talking to camera for engagement purposes and show people who have made the transition after using your product.
Colour Picker Favourites

Here's another feature we added. Save your favourite colours to new dedicated pallet in the colour picker.
You will now see a Favourite link next to Recent where you can save colours to use later, again and again. This is great for saving your brand colours or confirmed site of colours your clients might want to use.

Here's what you do:
Pick A Colour
Use the picker to find a colour you like.
Check It Looks Right
After you have selected the colour check how it looks on your page.
Click + Save It To Favourite
If you want to save the colour, click Favourites > then click the + symbol.
Plus… you can navigate to another page you want to edit or build on your site and use those same saved colours. 🙌

Integration Refresh
Huh?
What's integration refresh…?
Well… it's a nifty little feature we added, because we love speed here at OptimizePress.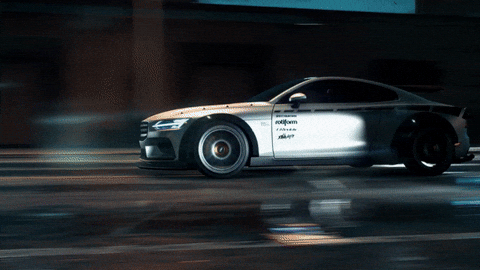 Features that save you time and speed up your page building process are always at the forefront of our focus.
Often you might build a landing page, link an opt-in form to a certain list inside your email provider and later want to change the list on the day it comes to making the page live.

Still with me?
With the latest update, we connected the opt-in form element to the dashboard and added a cute little blue link, that when clicked, will fire a quick connection to the dashboard and pull through any new list you've added in your email provider since you last connected.